My son is 4 and half and till now I have a beautiful journey with him. The day I conceived till now I am learning, yes First time mother so every single thing is first, for each and everything I had questions, so whenever something happen during the pregnancy and after that (trust me a lot changes happen mentally and physically) I ask, some time I got answers and other time Google is my best friend. 😉
I prefer The Learning word now and then. Because I believe everyone is a learner, at any place you are, You are a learner, when you are a individual person you live your life on your terms, no matter what is right or wrong. But when you become parent then whether you like it or not you become a role model. Whatever you do, your kid follow you, So now you can't chose what to do and what not to.(scary, for me too 😛) .
For first year of kid life(after kid you don't have life😅) being a new parent you try to cope up and learn, there are lots of How in the first year, so you learn, Now you two are together, he knows you but you never know him, whenever you feel you know your kid and boom he did something new, so again learning, basically what I learn with this, It's never ending, how about that, Make this learning as a fun learning.
If I need to be a role model (which I don't like it), then let's make some checkpoints, which gives win win situation.
I want my kid to be disciplined, but what is the meaning of that, he is about to 5 and he wants only play nothing else, he is meant for that, so what else can I expect from him. Disciplined is must and it should start around his age, so I make some ground rules like which is acceptable and which is not Like when my kid wakeup first thing brush without that you can't come out of the room, applying this one is the hardest one because as he opens his eyes he likes to play. On the dinning table no dancing no funny business, at the time of study no naughty. And the last before sleeping brush. Other then that I say him No but all of them can be acceptable. I told you he knows me but i don't know him, so daily me and my son have lots of discussions 😉 someday I will share too. At this age I called as discipline.
Day by day he is growing and with this pandemic he is stuck in the home and if I make home as a jail so what he will do even kid can not express them selves. We are frustrated in the home so think about him, he wants garden, play area, friends but nothing. He wants to explore. I really feel sad for kids, any how we cope up but poor kids they try to understand but they can't. So for this I change my self, I am kind of strict mother, but since lockdown started I changed, now I focus on my kid even my family mental health ( In my previous blog I shared for kids physical health), because now we are in close environment we have everything but virtual (still my family follows lock down restrictions) So in that situation being a parents we need to teach kids two main things Survival skills and No matter what is the condition always Be Positive.
For survival skills, everybody has different scenarios according to your geographical location, like for us, my son is dust allergic, heat issues, very sensitive body, So during the corona time we avoid every single thing which triggers any of that, Preventions is Better then Cure. With that concept we are teaching him what and how he needs to avoid those triggers, yes its a lot for him but day by day he is getting used to of it. when ever he feels hot he just come to me and ask for AC or after 10/15 sneeze he ask for nebulizer (which he calls as Mask medicine 😉 ). Its good for him to understand his body at least he share with somebody else if I am not available. Scary but we need to make kids strong, yes we are always with them but they need to ready for new changes. My son he knows without mask can not go out and He is good in that, he never take out his mask, same way as we come home he direct go to washroom and wash him self and force us to do the same. Which I love it.
Other then all of the normal teaching, how to behave, how to talk, preschool learning one more thing I am trying to teach my kid is Be Positive, for him I say Be happy, and just focus on Today, learn from yesterday, Make To do list for tomorrow but live for Today. Its difficult for 4 year old to understand what I am saying, so I make an easy way, every single night I ask him what did you learn today, yesterday he told me he learn new word 'Triumph' and at other day he said I can make bubbles with mouth 😉 so basically I am trying to teach him the concepts of learning from the Today, Not today but yes as he grows he will understand the concept, as for the To do list same I ask him what he is going to do after waking up and he told me whatever in his mind but same as time goes on he will have the real list ( now in his To do list only one thing Playing).
5 year old kid is still a baby, he is trying to understand the world in his ways, he need physically, mental growth and if we have limited recourse and we are having job, then we need a plan how to handle this. earlier kids go to school, they have friends, by watching them a lots of things they learn by them selves, now they have parents only and who is always stopping for everything, don't do that ,don't touch that and a lot and all day. So they start denying, my kid says 'Still I am doing' and some time I lose my control, some time I let it go, but that is not good, That's why I came up with this idea, I make check list what is allow what is not and the most important his mental health. I want to make him happy but not stubborn. So here is my checklist as per my kid
As you wakeup finish you washroom things.
On the dining table no funny business.
At the time of study no naughty things.
Brush before sleeping.
Make some rules which gives idea what is accepted and what is not, other then that let him play, where kid can learn most of things, which helps for mental health as well as physical health.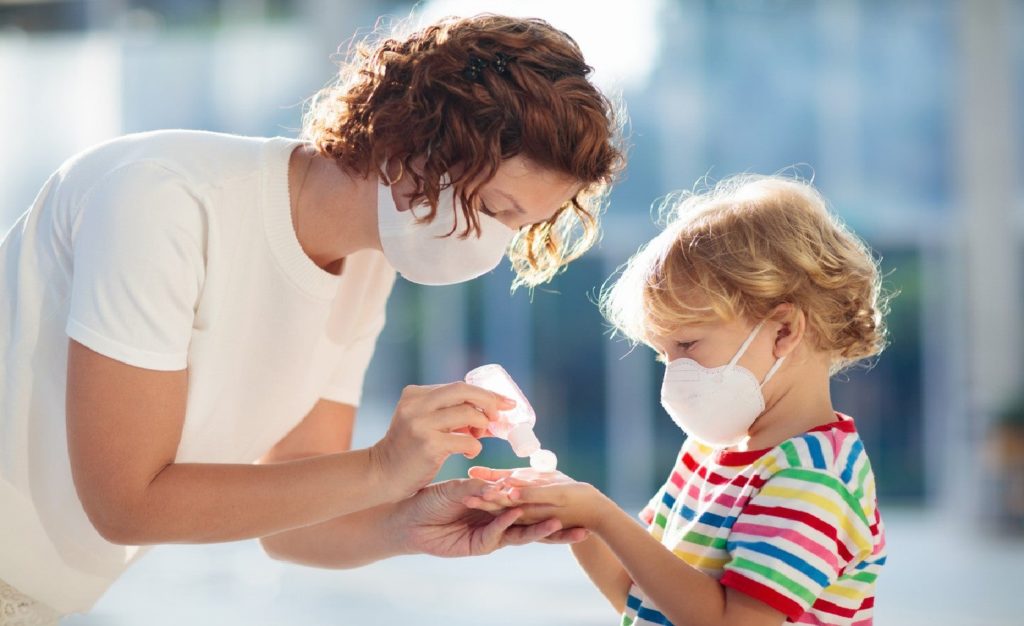 Take Care of Each Other.